Bullish Engulfing Formation:
A Bullish Engulfing pattern mostly occurs at the bottom of a downtrend or at the consolidation Support levels. Formed by a small, red candlestick and is followed by a big green candlestick that is flooded by the body of the last candlestick.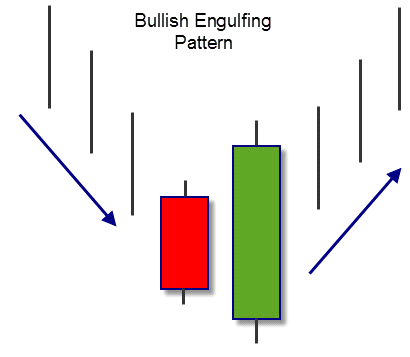 The Bullish Engulfing pattern indicates a change in the Bearish downtrend. A big, green body completely shadowing the highs and closing of the past candlestick. Buyers step in after the open and take control of the market. In general, the rule is: The bigger the engulfing, the more the market will move up. A big volume during the period the green candle is getting its form is an important reversal sign.