Now I want to talk about reading the charts.
At some point if you have been trading for years and looking at the charts all the time you learn that you will recognize certain changes in behavior on the charts.
And then I am talking about the candles and how they are moving. At the candles you can often see "symptoms" that indicate that there is a probable chance that the trend will change.

We all know the types of candles and what these may mean. And also how we can respond to this. But now I'm going to show you something about the bigger picture the whole picture.
Below I will set an example with the best possible explanation.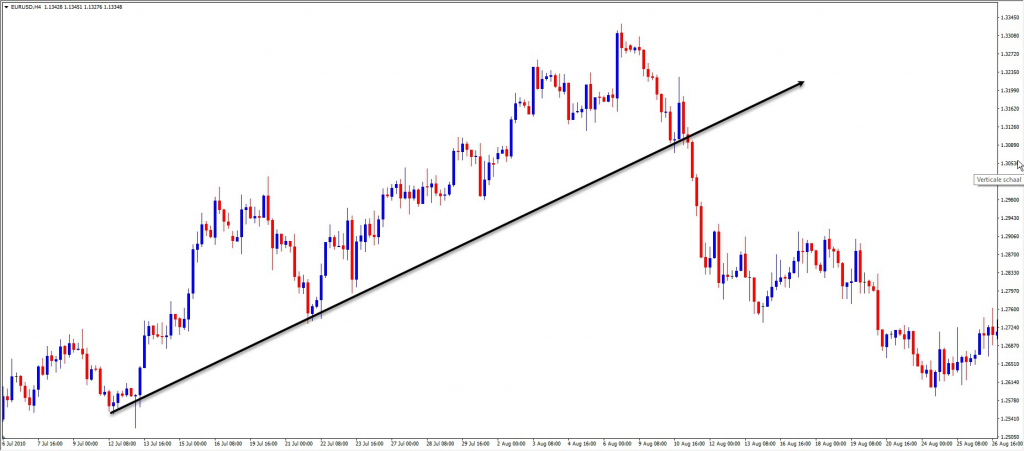 Here you can see a nice Uptrend of EUR / USD on the 4 hour time frame. How can you tell in advance when this trend is coming to an end and will possibly change?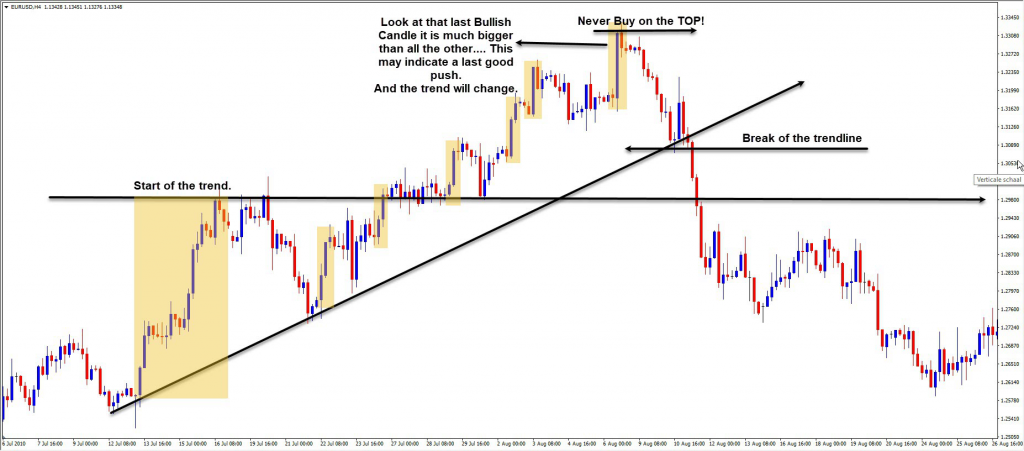 So always look at the bigger picture.
Especially the higher time frames can tell you a lot about what might happen