The Supply and Demand zones can be found in different patterns. For example, we have the Rally Base Rally (RBR). You can often find this in a bullish market structure. The price goes up (rally) then comes in a base (The base is where the price is just retraced) often you will also find the indecision candle on which we draw our zone. After the Base, it goes further up. (Rally). Just look at the example below.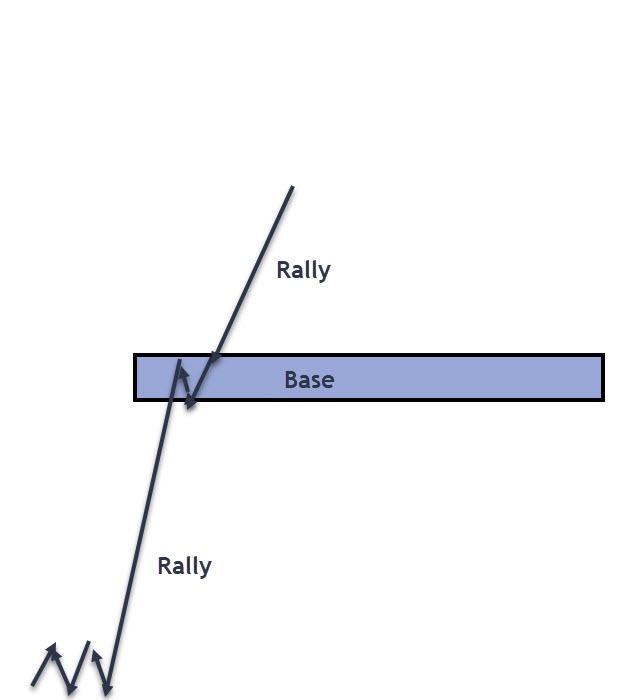 In the example below you can see it on the chart. And I say it again if you put your stop loss 5-10 pips under the zone, you can take really nice entries with this. In the following chapters we will take a closer look at this because you have to search the Supply and Demand Zones in different ways. But always remember that you draw your zone on an indecision candle. This Candle is very important for a good zone. We will now continue with the base.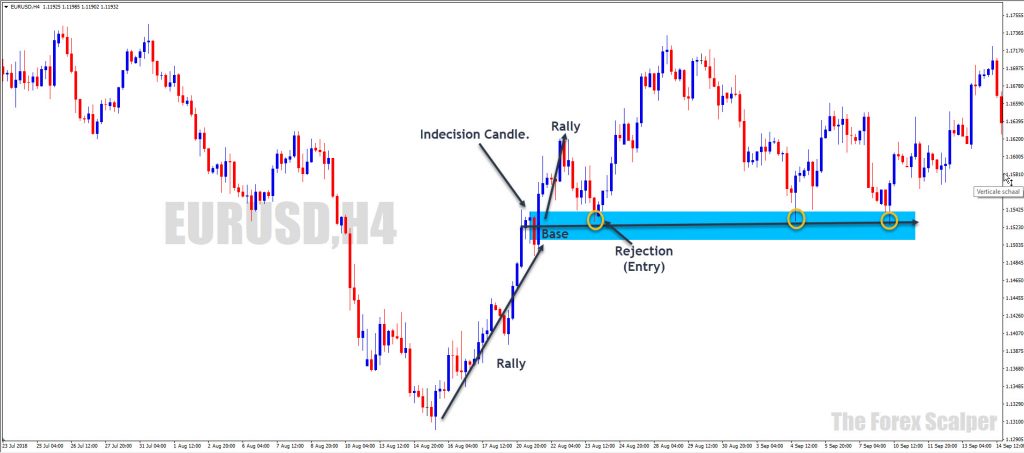 The base is also very important in supply and demand. The less traffic in the base, the stronger the base. Below is a good example of the different types of 'bases' and with which you have the least risk.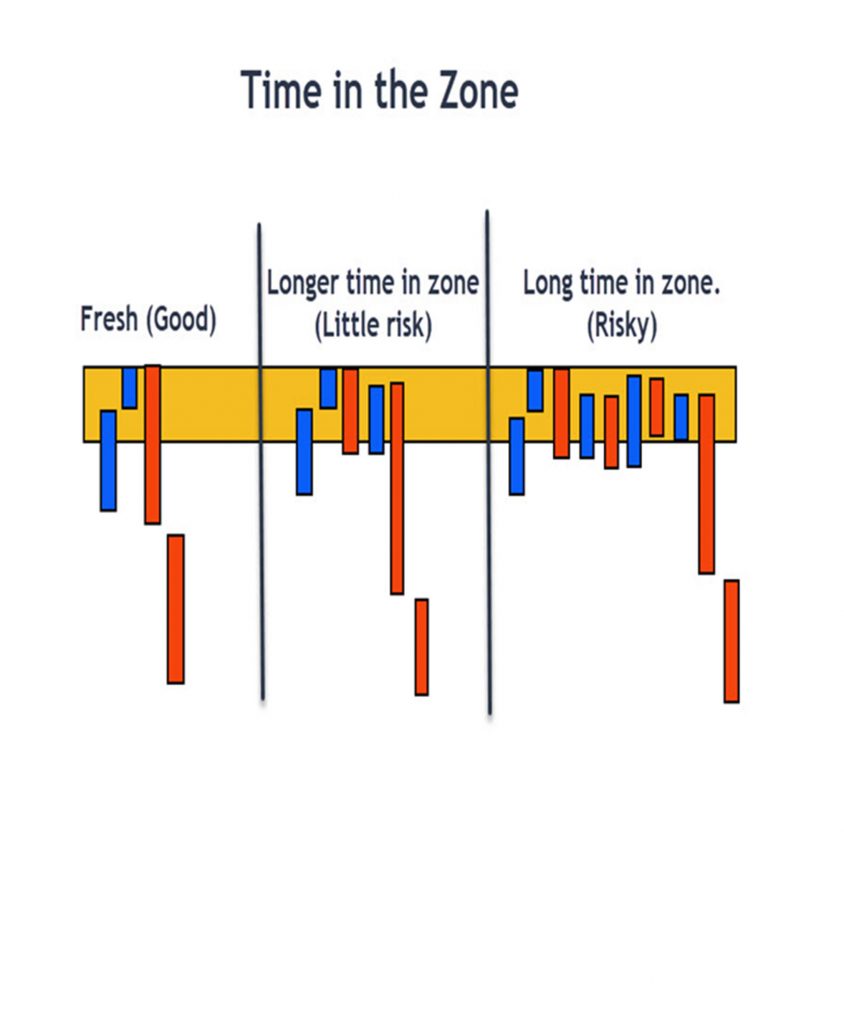 So in summary: The faster out of the zone, the stronger the zone. Especially if you are just starting out with Supply and Demand, I recommend that you only trade the stronger zones in the beginning.